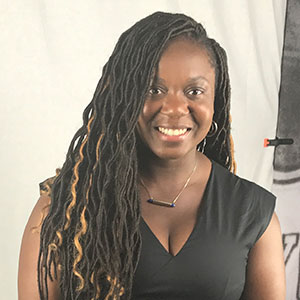 One of the great things about Revision Path is that each guest shows that you can really carve your own path to success in the design and tech industries, and Nicole Davis is no exception! As a digital product owner at global insurance company Marsh, Nicole's work involves walking the line between tech and business.
We talked about her new role at Marsh, and she spoke on the challenges that come when managing the overlap of product and risk management. We also touched on the concept of emotional intelligence, and she mentioned how important it is for digital product owners. Nicole also shared how she first got into this field, which was spurred by a love of economics. Nicole's drive for success is contagious, and her story definitely shows that. Learn more about her in this week's interview!
---
Google is proud to sponsor Revision Path in championing excellence and diversity in the creative community.
We believe that design is critical to building great products and experiences, and we're committed to fostering best-in-class results with efforts like Material Design — a unified system combining theory, resources, and tools to help you craft beautiful, digital experiences — and Google Design.
From producing original articles and videos, to hosting creative and educational partnerships, our goal is to connect, support, and inspire designers and technologists.
To learn more, please visit us at design.google.
---
Revision Path is a Glitch Media Network podcast, and is produced by Maurice Cherry and edited by Brittani Brown. 
---