Monica is a talented and creative web designer and web developer in Atlanta, GA. Her passion and drive to leave a mark on the world of design shines through in each project she does. We talked a bit about her personal design style and what motivates her work. Without further ado, here's our interview! Enjoy!
Tell us who you are and what you do.
My name is Monica, and I'm a web designer & developer from both San Francisco, CA and Atlanta, GA.
I started graphic design as a hobby 10 years ago. At the time, I was heavily into poetry and spent the majority of my days writing poems and short stories (I even managed to get published!). A friend began showing me all the things she was learning in design and I decided to give it a try. I was amazed to discover that I had a creative talent for graphic design. So much of a talent, in fact, that I decided to attend college and major in computer graphics design. I was a star student who even taught my teachers a few tricks of the trade. I've also obtained my bachelor's degree in web design & development at Full Sail University.
Over the years, I've grown as a creative leader. My goal is not only to make your business look good, but to make mine look pretty spiffy as well.
What hardware and software do you use?
My software of choice is Adobe CS6 — Photoshop, Illustrator and InDesign primarily.
How would you describe your personal design style? Name some of your influences.
It's hard to describe my exact style because I find myself drawing inspiration from many places. I've tried sticking to one style of modern and clean, but I somehow wound up doing the polar opposite sometimes. I think that's the great thing about my style of design though. I adapt to the client's needs and design based on their personal style.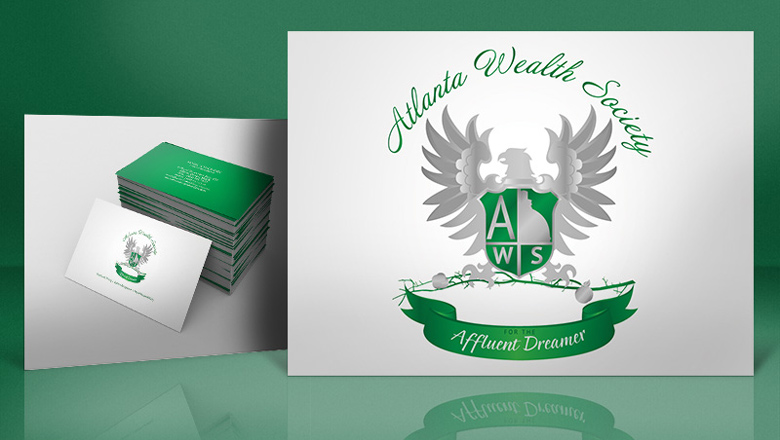 What's a typical day like for you?
A typical day begins at 10:00 a.m. with my standard email check. If I have client projects lined up, I usually have them scheduled in my calendar to remind me of what needs to be done and when with little reminders throughout the day. For most projects, I research the company and then do a Google Images search for inspiration. I have tons of inspiration sites I visit as well, but surprisingly, Google Images is always the first one I go to.
How do you choose your clients, and what's the best way for you to find new work?
When I'm contacted by a potential client, the one thing I'm looking for is someone who is ready to begin and has invested time in their own project so they know what they want. I've been very lucky that 90% of my clients are by word of mouth. When I first started out, I posted ads on different sites, joined contest sites and design forums. The only place I advertise now is on Facebook and a little on Twitter.
How do you feel web design needs to improve?
Like anything, I feel there is always room for improvement. I feel that moving away from Flash-based websites is numero uno. There are these do-it-yourself platforms that are still allowing people to create websites based solely in Flash which drives me nuts. I've found through web analytics on my own site that 55% of my visitors are viewing my site on their mobile device (iPhone, Android, tablets, etc.). Now if my site was Flash-based, none of them would see anything!
What is one industry trend that you wish would go away?
Certain fonts which are overused by new designers. Dare I say Scriptina? And of course, Flash-based websites.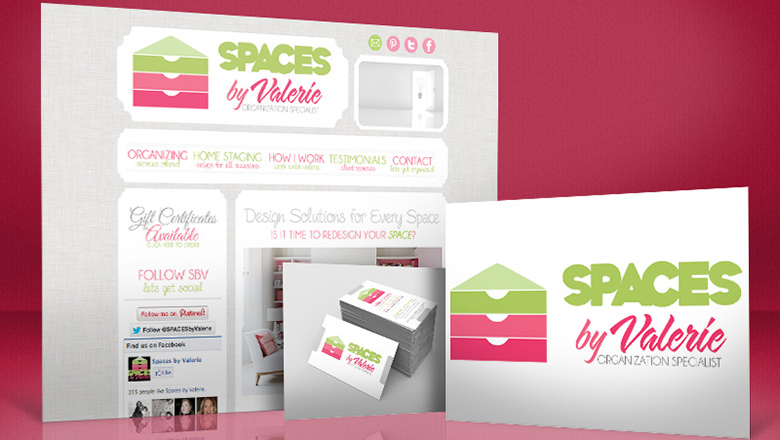 What kind of projects are you working on now?
I am currently working with an entertainment and production company on a huge event centered around bringing awareness to human sex trafficking issues in Atlanta, GA. I've been hired on as the web and graphic designer. I am responsible for all print media and online promotion materials. It's been a long process putting together such a huge event, but I love being apart of something this major (especially because I live here in Atlanta as well).
How do you keep motivated and inspired?
My motivation honestly comes from other designers. I have a huge list of my favorite designers and I occasionally feed off their creativity. I also follow several design oriented pages on Pinterest and Tumblr. When I can't think of anything to do, I go there and start scrolling. I might get inspired by one thing and just completely run all the way off the map with something bigger than my original thought.
If you could choose any space in the world and create a design for it, where would it be and what would you make?
I would choose to design a space catered solely to my mother. My mom is my first best friend and I'd love to do something special for her. She's in love with home decor but has a hard time picking one theme. Although my skill set is web and graphic design, I feel that creative niche plays a big part in how creative you can be in a room with a blank canvas. I could see myself designing some custom wallpaper and patterns that she likes for fabrics accented with all of her favorite colors.
---
About Monica: Monica is a web designer and web developer in Atlanta, GA. To see more of her work, you can visit her website, follow her on Twitter and Facebook, as well as on Dribbble and Pinterest.