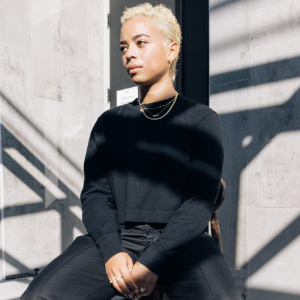 What a difference a few years makes! When we first had Maya Gold Patterson on the podcast back in 2016, she was a product designer in Chicago. Since then, she's moved out west and has held down design leadership positions at two of the most well-known tech companies on the planet — Twitter (now X) and Facebook (now Meta). And after a recent stint as VP of Design at Riverside.fm, Maya's facing one of her biggest challenges yet: quitting her job and embarking on a journey of self-discovery and career exploration.
We caught up and talked about her recent decision, and about how it's left her feeling about Big Tech and about her future. But we also spent time looking back at her tour of duty at Facebook and Twitter, and she spoke about the lessons she's learned, the products she's built, and the importance of making choices that align with her personal goals and values.
Maya is proof that taking a chance on yourself is never a bad idea, so if you're feeling burnt out or unsure about your career direction, then this episode is a must-listen!
Interview Transcript
Maurice Cherry:
All right, so tell us who you are and what you do.
Maya Gold Patterson:
Hi, Maurice. I am Maya Gold Patterson. I'm a designer and I recently quit my job on a good note. I'm doing good, so it's good. But what I do traditionally is product design and I've worked in big tech companies — Facebook, Twitter — and small tech companies. Riverside, a startup most recently, has filled up most of the time of my career.
Maurice Cherry:
You know, you dropped this on me, like, the day before we were about to…I mean, first of all, I'm always excited when someone decides to quit their job because I just feel like that's just such a great opening up to new experiences and new opportunities and stuff like that. And we'll get to that, we'll talk about that. But I'm just curious so far. Leading up to this, how has the year been going?
Maya Gold Patterson:
The year has been rough. Oh my gosh. Well, it's been highs and lows. It's been yoyos. So just to give a little bit of context, like starting out the year, I'm a new mom, maybe not as new as I was at the start of the year. So my son is eleven months old. But at the start of the year, I was on maternity leave, but supposed to come back and I was supposed to come back to Twitter, where Elon Musk had recently acquired the company while I was on maternity leave. So that was kind of terrible. I was dealing with post weaning depression, which people don't talk about often. It has to do with breastfeeding and all of that, and then using all those emotions and trying to figure out what was next for me, I was doing job hunting and soul searching, and so that was a rough start to the year. But then I met these two incredible founders, the founders of Riverside, and we had some awesome working sessions, sort of informally, that escalated into a full time role as a VP of Design, in which we all knew it would be kind of an uphill battle. They were based globally, so it was going to be a ten time zone difference between me and them. And yeah, so I was waking up at like 5:00 a.m. to get on calls between 6:00 to 11:00 a.m., essentially. And at first it was really working and I was really excited. And eventually, for a lot of reasons, it wasn't right. And I'm like, smiling while I'm saying this, not because of what has happened there, but because of the state that I'm in now. I'm so excited for the next half of my year and the six months after that, but the first leading up to now, it has been rough but also amazing and incredible. And to watch my son grow up and I just turned 30, there's a lot of newness and experience and learning that I'm taking in, and I feel like it all just sort of, like, came to a head in the last six months.
Maurice Cherry:
Wow. Well, congratulations on your son. That's amazing.
Maya Gold Patterson:
Thank you.
Maurice Cherry:
I've done the ten hour time zone thing, too. The last company I worked at was headquartered in San Francisco…or co-headquartered in San Francisco and Paris. So I would sometimes have to meet whatever was happening in the West Coast. But then we had people, I think as far out as, I want to say as far out as India, maybe not that far. I know we had people into Africa, we had people throughout Europe, but it was roughly like a ten time zone kind of gap. And it's rough, it's hard. I know remote work has made it so we can work from anywhere, but time zones are time zones. And it's rough.
Maya Gold Patterson:
Yeah, it is. It really is. And the most challenging thing, honestly, wasn't for me, like, getting up early. I had already learned how to not sleep so much with the baby, so he trained me well for this. But it was the type of impact that I know I want to have on a company and on a product and for customers through my design work was just super challenging with that time zone gap and the nuance of what I was dealing with in comparison to what I had come from. Like at Twitter, we were all remote. That was the nuance. Everyone was remote versus in this scenario, at Riverside, I was the one that was remote and everyone was local and they were locally ten time zones away.
Maurice Cherry:
Oh…wow.
Maya Gold Patterson:
Right. So there just would be a lot happening. A lot happening that I would never just get to pick up on in terms of context and decision making. And it's a startup, so it moves fast. And so there's only like that three hour overlap where I'm actually getting to meet with the team and different people at the company. And so if a lot of that time is spent just catching up, when is the time spent to do the work? And it was tough to find that rhythm, honestly, but everyone was really committed to it, so I commend us for that.
Maurice Cherry:
When you were last on the show, this was November 2016. We were talking about this a little bit before recording, but you were a bonus episode because we ended up doing this right after I think it was the week Trump was elected in November 2016. And I went back and revisited that conversation and listened through it. And you mentioned talking about when you're nervous about something or there's something that you want to do that you're not sure is the best thing, you kind of have this knot in your chest of nervousness. Did you have that feeling when you decided "it's time for me to quit, it's time for me to move on"?
Maya Gold Patterson:
Yeah, I did, but yes, for two reasons. One was because I genuinely really liked working with everyone I was working with at Riverside. So it was hard to come to the decision. Like, I needed to walk away. So just deciding to walk away gave me the ick. It was really difficult. But also the other part of me quitting was me committing to not taking another full time job and to not interview. And that's something I'm even just exploring within myself, like what I really mean by that. But I really mean it. I'm committing myself right now to a year of not just jumping into another tech role, and that's a statement to make for myself. I'm always the one to go and figure out what the Plan B is. So if I were to quit and then go to the next thing, I wouldn't be that scared and that nervous, but I'm quitting and not immediately jumping back into Big Tech or any type of tech. I'm kind of exploring a bunch of different paths. Yeah.
Maurice Cherry:
When you emailed me yesterday, you told me that you were pulling the plug on Big Tech and that is something that you've wanted to do for a few years now. What does pulling the plug on Big Tech mean to you at this moment?
Maya Gold Patterson:
I'm such a drama queen. I am pulling the plug on Big Tech right now because it was taking too much of me, and I'm at a time where I need to invest in myself and explore myself a bit more. So I don't know if I won't even be as ignorant to say I'll never go back into tech. That's probably unlikely, but right now it's a no. So that means I am going to start turning down interviews that I was ramping up on and being clear with them and hopefully leaving on really good and open terms with those hiring managers that wanted to take a chance on me. And it's nerve wracking, right? Because I got into this, and I don't know if I touched on this in my first interview. I cringe listening back on myself, but I was a self-taught designer, and I was a Midwestern girl. I didn't have a lot of exposure to what Silicon Valley was. So to decide to walk away from something when you've built so much progress and you've put in so much work for the last ten years, like putting in so much work to make it to where I've made it. To then say "I'm going to walk away." I don't know what it looks like, if people will open, receive me again if I want to come back. And I had to decide that that was okay with me. If that ended up being the case, that was okay with me, and I will figure it out.
Maurice Cherry:
Well, yeah…I mean, when you were on the show, you were in Chicago, you were a product designer at Trunk Club, and I think it was maybe about six months after that is when you ended up leaving and then going out to California to work there. And as you mentioned, you've worked for two of the most well known tech companies in the world. You were at Facebook, which is now Meta. You were at Twitter, which is now just a single letter X. How was your time at Facebook? Like, we actually met in person in 2017 for the first time. Revision Path did that event here in Atlanta with Facebook.
Maya Gold Patterson:
Oh, that was so fun. I almost forgot. I was like, "I know we've met in person," but I couldn't remember what was the context.
Maurice Cherry:
You surprised me because you had came up to me over like, "hey Maurice." And I was like "who is this?" because we had only talked on Skype. And I was like, you didn't look like your photo. You had short hair then.
Maya Gold Patterson:
Yeah.
Maurice Cherry:
And the photo you sent me, you had like, this long, curly hair. I was like "oh, oh…okay. yeah."
Maya Gold Patterson:
I know, the hair will really do a number on you. How was my time at Facebook? My time at Facebook was awesome. Oh, my goodness, like, I would not be where I am today without Facebook and the unique experience I had at Facebook. So the way that I transitioned out west, first of all, I wanted to be in Silicon Valley to start with, but I wasn't ready for it. I didn't get any job offers originally, but I found a really cool company in Chicago, so that was really good for just arming me with the tools to eventually try again for Silicon Valley. It did happen really organically where I was recruited into Facebook. I hadn't reached out yet. I was preparing to. Dantley Davis, who was a deep mentor of mine, and I've worked with him now for many years. he found a piece of writing that I did for AfroTech that went, like, semi-viral at the time. That was "Five reasons why UX design and Black people go together" or something like that.
Maurice Cherry:
I remember that. It was on Blavity.
Maya Gold Patterson:
On Blavity. It's not Afro Tech. Yeah, this is at the time, you know, when UX was still kind of fresh to people's minds, like, what that even meant. I guess he saw that. He saw a couple of other pieces that I had done, and he was like, "yo, you interested in, you know, my team?" I was like, "I'm interested in anything. Please. Yes." And I really wanted to work at a social media company, so I got the experience of working for a Black director, first of all, so that's already new. A Black director that was really pushing the culture and doing so in an authentic way. Awesome experience. My direct manager was also Black, which is already…it's a bit abnormal than probably your typical Facebook experience. And then there were not a lot of Black people in product at all at Facebook. But because it was so big, there were tens of thousands of people even just having 1% of us, there was a lot more than what I came from in Chicago, which was like, I knew one person who did UX design that looked like me in Chicago. So now I had access to incredible women and men who came from experiences like mine and cultural contexts like mine that were IC6's and 7s and 8s and directors. And I'm like, oh, my gosh, and people are getting money and things are happening, and they're talking in different languages, and you're immersed in this incredible culture because Facebook Design, I really feel like, was leading a lot of the sort of education on what design organizations could look like and best practices. They were putting out a lot of content on Medium. Julie Zhou was, like, doing a ton on Medium and, like, I would religiously read everything that she put out. Like, I just felt blessed to get to work within this in the space that I had dreamt about.
I learned a lot, technically. Like, I was up against and working with some of the top prototypers who became good friends of mine, top visual designers, top strategic thinkers and storytellers. And I got to sort of see through their own craft, okay, what of this do I like to do? What could I be good at doing? And then they also sort of taught me how to implement that at scale through working with cross functional partners like PMs well, PMs and engineers I was already used to working with. It was working with people even bigger than that that really impacted the full customer experience that I first got to immerse myself with. So that was like, product marketing managers and data scientists and a formal user research team, like all of those people that are so important to the product you put out that I got to be introduced to at Facebook. So that was super cool. The offices were super fly. First of all, this is when Facebook, they were giving money, so they relocated me from Chicago to theBay. So they moved my car. I remember these movers came into my apartment, packed up my house, and set me all up.
Maurice Cherry:
Wow.
Maya Gold Patterson:
Yeah, really nice stuff. I don't know how else I would have moved to California or afforded it. I mean, the offices were just super luxurious. They had seven, ten, I don't know, fifteen different cafeterias and vending machines filled with Apple products and just ridiculous type of stuff. And then you were expected to travel around the world to sort of meet the customers that you were building for. So you're flying like first class, essentially, to these different countries that I probably would have never been able to visit. So you're having all expenses paid by Facebook to go learn and do research, do the thing that you like to do. It just…it was a really fast and fun time. That also was really challenging too, because, again, not a lot of people that looked like us. Sometimes the decisions that the company made was not vibing with, and it was a huge ship, and you're ultimately like a cog in a bigger ship. And I definitely made impacts in the way that I wanted to, but not as fast always as I wanted to, or in the way that I wanted to do it. And that ultimately led me to start looking elsewhere.
Maurice Cherry:
Were you working out of MPK 20 out of Menlo Park?
Maya Gold Patterson:
Yes. So I started there right when they opened MPK 20, I think like a year or two prior to me joining. It was really new.
Maurice Cherry:
I was out there, oh, I remember it was October 2016 because Facebook was doing their design lecture series and they were supporting Revision Path. And so I was like, "well, I would love to do some interviews on Facebook's campus." I was like, joking, like, "ha ha", you know, "we could do it. And they were like, "okay." And they paid for a first class ticket, flew me out, flew my equipment out and everything. And I remember going to the building and just…it's kind of hard to describe how tremendous the scale of just that one office was.
Maya Gold Patterson:
Yes.
Maurice Cherry:
Because it has like this…it's almost like an indoor track or like a loop where you can sort of walk around the whole building and yeah, they have all of these different cafeteria stations or food stations or whatever, and people's desks are just kind of out. Like, it didn't feel like a cube farm at all. It just felt like almost like a department store. But people worked here in a way because it was just that big and massive.
Maya Gold Patterson:
I had a love/hate relationship with it because to actually do work in that office was terrible, but like, there's so much going on and there were so many people, and open floor plans are just really ridiculous for the creative process sometimes, because everyone just comes up to you and they're just looking at…you know, it's just obnoxious. But yeah, the lifestyle of Facebook at that time was…I don't know what it's like now, but it was really cool, at least for someone who was like 23. I think I joined when I was 23. 23, I had no responsibilities…
Maurice Cherry:
Oh, yeah, you were living it up.
Maya Gold Patterson:
I was living it up! I was like, "yeah, I'll be here all day, all night, whatever." You're taking the shuttle. Because I lived in Oakland, you would take the shuttle with the WiFi. The shuttles for Facebook are like the most beautiful Greyhounds you've ever seen in your life. Like, not actual Greyhounds. And oh my, you do all your work, get in at 11:00 [a.m.]. I remember the first day I showed up like 9:00 [a.m.] and no one was there, which is the opposite of Chicago, where if you were there at 9:05 [a.m.], you were in fucking trouble. Sorry, you're in trouble. This was not the case. People were showing up late in their flip flops and sweats, which I didn't love, but whatever. And then they leave on their shuttle at like 3:00 [p.m.], and they're just living it up. Yeah, it was good. And we did some really…I got to work on some really cool stuff. The best projects were working on like a Fenty Beauty AR project and working on Facebook Music, which included some AR stuff and really cool effects, and just the whole vibe of it was, like, really fun, honestly.
Maurice Cherry:
We're talking about one building when we say MPK 20, but it's almost like a town. It's almost like Facebookville in terms of the scale, and there's even an internal transit system to get you to different buildings and stuff.
Maya Gold Patterson:
Free Uber.
Maurice Cherry:
Yeah, I was so blown away. That was also, I remember, because you know Tory Hargro, We know Tory Hargro.
Maya Gold Patterson:
Oh, yeah, yeah.
Maurice Cherry:
Tory was giving me a tour and we had went to the Instagram building and he's like, "Oh yeah, you know, this is the Instagram building where we do Instagram," and they had these little stages as soon as you walk in the building where you gold take pictures for Instagram, he's like, "oh, yeah, give me your phone and I'll take some pictures for Revision Path's Instagram." And I didn't have an Instagram for Revision Path. I was like, "oh, yeah, I don't have Instagram." And I'm saying that in the Instagram building. And it was like you could hear a pin drop. Needless to say, I was on Instagram by the time the day ended. But the scale of that place is just so massive to think about. And yeah, I could see how you were saying you felt like just a cog in the whole ship of everything, because it's huge.
Maya Gold Patterson:
It's huge. And Facebook was definitely a place driven by data, and it was pretty top down. Like, they say it's bottoms up. Yeah, you could decide your roadmaps with the PMs and such, and that's a skill that you learn. And there are certain initiatives that I got to be part of that definitely influenced what we worked on. But your impact, which translated to, okay, your performance review, which happens every six months, which is tied to your bonuses, whether you're going to get promoted or not, your impact is tied to data, like, what metrics did you move? And so that kind of started to incentivize not kind of it incentivized everyone to work in a way that was really not necessarily what I defined for myself as building the best user experience always, or even the way in which I like to go about product development. And so the promotions felt real good, the raises felt really good, the equity refreshes felt really good. But over time, it's like, I want to try something else. I want to try something else just for now.
Maurice Cherry:
So you made the jump over to Twitter, and that was right before the pandemic began, is that right?
Maya Gold Patterson:
Yeah, my timing is just really interesting, so I coincide everything that I do in my career with major stuff happening out in the world. Dantley had moved to Twitter maybe like two years — I can't remember — prior to me joining. He was pitching me on a team, or rather an opportunity area that he thought I might be good at. Now I'm fresh off of what was like the Facebook Sharing team and then the Facebook Watch team. So Sharing is a really ruthless team to be on at times at Facebook because it's always the most impactful to the bottom line, but it's really hard to get the metrics up. And again, Facebook was oriented around metrics, so if you can't move the needle there, it just was really stressful. So I was really burnt out by consumer facing sharing products, like Creation products. So that's like creating things on a newsfeed, creative things in any sort of social media app. And this opportunity that he was describing sounded like Sharing to me. It wasn't Sharing, but it sounded like some of that same sort of stuff, but it was vaguely like, okay…"we want to build something in audio, we don't really know what it is. The team needs that sort of design vision and design strategy and some of the velocity that you probably would bring…if you're down."
I was like thinking about it, and Twitter I loved as a consumer. Twitter was my social media of choice. I had always loved Twitter, and I built a really strong design network on Twitter and found a home there. I never was interested in joining the company because I had heard through the valley, it's just very white. The way things were run. Didn't feel really fresh and innovative and they weren't shipping a lot of products. I pride myself a bit on being able to ship products. That always was my sort of thing as a designer. I don't get stuck in la la land. Like, I really will deliver something by the end of it. And with Dantley moving over there, he was changing the culture along with some other bigger cultural changes too, happening at Twitter. He's like, "no, things are changing, and we're hiring talent too, to help with those changes."
I ended up taking that role.
It was incredible. Twitter was really incredible. I joined Twitter in January 2020. I went to their One Team. It's called One Team, which was a time where everyone across the globe gets together in person to have this big conference that was in Houston. It was like the first week of January, or second, and it was lit. Oh, my God. Oh, it was so lit because Twitter was just that sort of more hippie tech company, you think Jack Dorsey versus Mark Zuckerberg. It just had that sort of vibe. And then they really leaned into, quote unquote, "the culture." There was like Black people doing stuff. It just was cool. We were there partying and hanging, and the vibes were just right from start. And it was a much smaller company than Facebook. So I'm going from I think when I left Facebook, it was like 40 or 50K, at the time, employees, and Twitter was like 7,000. So it already felt much smaller, easier to navigate. We get back from One Team. I'm working with my team, which is three guys that were jamming on a very ambiguous scope of audio. And then we are about to head to a user research session in, I think, Houston actually, again, and I get a call to say to cancel my flights because Twitter is going to shut down, probably. Twitter was the first company, I think, in tech to shut down and go remote when 2020 happened. So I get that call. I had to cancel my flight. And I remember asking, I was like, "it's not going to be that long, right? We're not going to be locked up for that long, right?" And they're like, "I think it's going to be a bit" and I'm thinking to myself, okay, three weeks to say I never went back into the office again. Like, three years later, and only three months in was, yeah, I just wouldn't have expected that. So from there on, it was like a fully remote position. And we were all working remotely, everyone in the globe, obviously. But yeah, my entire time at Twitter was remote, which was interesting. It was really important to have that one team experience. So I think that made me feel much better about the situation.
Maurice Cherry:
And now one of the products you were working on while you were at Twitter ended up becoming Twitter Spaces. We won't go into that. You actually did a whole episode with this podcast I produced called Happy Paths. I'll put a link to that if people want to hear about your journey with sort of helping to build that product. But there were some other features that you worked on as well. You worked on voice tweets, is that right? Some other things as well?
Maya Gold Patterson:
Yeah, I worked on voice tweets, the first commerce/sort of beta approach which turned into a whole organization. And then I transitioned from Spaces because I was just ready for something new. And I was working on our crypto — sort of like very ambiguous crypto space — I was second trimester pregnant at the time. A couple of months prior to that, Jack Dorsey left. They let go of Dantley and a couple of other really important leaders, Kayvon, and those two really were the ones that were driving a lot of the positive change on the product side. So Twitter was quickly corroding from my point of view. And I also just didn't care about work like that because I cared about my baby and myself and whether I was going to be able to deliver. There were bigger questions I had for myself, right? Yeah. But I did get to work on a couple of interesting things by the end of it, like some interesting concepts for crypto, but those didn't really get to see the light so much. And then a couple months after that, Elon bought the company and the rest, I guess, is in the news.
Maurice Cherry:
Yeah. I mean, it sounds like with all these sort of things changing as quickly as they were, it sort of kind of put that idea in your mind that it might be time for you to go then as well, right?
Maya Gold Patterson:
Yeah, for sure. And I think Spaces was such an incredible experience. voice tweets and Spaces really were like a one-two punch together. I loved the team I was working with and I loved how we built that product and even how we approached it. Everything just felt so good. But it was really hard too. There was some really not cool stuff that went down as well. And we went from a team of three, four to a hundred, and I realized I just didn't like that part of the job so much. Maybe in the future I will, but the scaling to an org, I did not like it. Well, I didn't know why fully I didn't like it, but I knew I didn't like it in the context of this bigger tech company where you have the KPIs and the roadmaps and the vision planning, like all that stuff. And it just was a lot of politics. And so I was really burnt out after Spaces and needed a break. And honestly, with all the drama that like, I got that, like people really weren't checking for me after Jack Dorsey and them left because no one knew what their job was. Everyone was running around with their heads cut off. And I was like, "well, I'm pregnant. I'm just going to lay up."
Maurice Cherry:
Well, it sounds like it was also just a big career shift in a way, because you had went from being an IC as a product designer. It sounds like you were mostly an IC while you were at Facebook and then at Twitter, you're now, like, managing a team. You're on management. How did you approach that shift?
Maya Gold Patterson:
Yeah, that's good context. Just to be super transparent, when I joined Facebook, I was IC 4, got promoted, was about to get promoted, left before that and went to Twitter, and I still was on the IC track. I went from staff to senior staff. So that's just like going up the IC sort of career ladder. And during that senior staff transition, which I think translates to an [IC] 8 at most companies, that was at the same time that Spaces had gone live as a beta, the company decided, "okay, it's our number one priority. Maya, Alex, Remy, all the people that were like, the leads of the team, what do you need to make this make product market fit?" And that included bringing on a lot more designers. And so there was a point where I was getting coaching from Dantley, where I was telling him, I was like, "I don't know how to do this." Like, I'm not a manager, and I never went into management at Twitter. It wasn't my goal. But he wanted me to essentially move into a design lead role, which was undefined at Twitter at the time, even though they were starting to try that out with me and a couple other designers. And he was like, "you're essentially like the mass editor of Spaces, and you need to orient the team, the design team, to be able to create the product that we all see could happen." So I internalized that, and I also knew for myself what type of culture and environment I wanted to work within, and that mattered to me. So while it wasn't my actual manager, I wasn't a manager. I also paid a lot of attention to the team culture, and I worked with my direct manager, and he was awesome. He gave me a lot of support in doing this. I worked with him to sort of set a culture and different activities, put those in place so that the team could not only create the best product, but it felt good getting there, ideally, even though the pressure was high. So, yeah, going from being the sole designer to leading seven designers — super talented designers, too — that was an incredible learning experience. But, man, that was really fun. Really fun, really hard.
Maurice Cherry:
Well, it's good that they sort of were also kind of giving you the sort of support to support that team. Like, they didn't just say, "okay, now you're leading. Good luck." It sounds like you sort of had help and support along the way, as you were kind of navigating all of this.
Maya Gold Patterson:
Yes and no. So I got the support and I definitely got help. But it usually happened at a major junction point where I just completely was burnt out. One of the ways in which we even realized I needed so many more designers than I originally thought. I remember a new design director leader in the industry, Halli, had just joined. I had never met him. Big fan of his Twitter presence and everything he did with Ueno, they had just been acquired. He and I were going to sit down and have a conversation. Spaces was like…oh, my God. I was just so stressed out by it. And I couldn't figure out how to essentially meet the leadership team's ask, which was like, "okay, figure out how to do all of these things and what resources you need." I just didn't know. And he and I get on a call — and he's so good at reading people; he and I had never met — and he was like, "how are you?" And the most embarrassing thing happened. I just started bursting out crying to this man that I'd never met before. It was, oh, my God, it goes against everything that I want to be. I've cried twice in front of people at work, and I always hate myself afterwards, but I could not help myself. I was so distraught. And through that, that's when we really got to the essence of what I needed, and that was more support, more designers, and then also the sort of go ahead from design leadership. Sometimes people are really…I find that managers and leaders sometimes are really nervous about saying, "no, this designer is who you need to listen to." Usually they're like, "oh, everyone's opinion is sort of like, equal, and the best one will come out." But that's not always true. Sometimes you need a decision maker. And so it was a combination of getting those resources and being everyone explicitly knowing, like, Maya is the decision maker. That empowered me to really lean into that role and then sort of transition in that situation.
Maurice Cherry:
And so now, after Twitter, you joined Riverside as their VP of design, which is where you were most recently. I know you were only there for a short amount of time, but can you just sort of sum up what it was like there for you?
Maya Gold Patterson:
Yeah, yeah, yeah…and even why I chose it.
So after leaving Twitter, I was curious still. I had some questions about my career. Like I mentioned, I had gotten to a pretty senior level of IC path, but I had been leading a team of designers. Several managers of mine had pitched the idea of me going into management. I knew that I wasn't really that interested in doing it at a big tech company, just based off of what I was witnessing was the role of a manager. But I was curious about it, and I kind of thought that at a startup maybe that would be the way that I could both still keep my hands in the product making and product strategy and all of that while also getting to trial management. So I thought that this VP role would be like the sort of best of both worlds and I probably downplayed the challenges.
I knew it was going to be challenging to work in the ten time zone difference and I knew even just the cultural differences might be a challenge but I wasn't too concerned about that type of stuff. But yeah, that ten time zones and even just the nuances of the startup world, right? Like I'm coming from big tech into startup world. It is different. Even though Spaces liked to brand itself as a startup within a big company, no, it's still different. It's really different.
What I really loved about Riverside is that they just moved really fast, but from a place of curiosity they would always be observing what's happening out in the world and where their competitors are moving. And they weren't afraid of scrapping a roadmap and just redesigning one or reprioritizing it. Sometimes we did that probably a little bit too much and I think honestly through our work together we started to get a little bit more consistent with our priorities, and that was great. But some of that even was a bit of a headache to just navigate just how rapidly things could change in terms of priorities.
What I found with Riverside was people were really just genuinely down to create and hopefully create a really solid product for customers. And I know everyone says that, but I don't know…people just seem to be really curious to do that and really open to receiving wherever that idea gold come from. So they're all taking a bet on me too. I'm in L.A. and they now have this new leader who's all the way over here and they kind of have to listen to, like, they kind of embraced that with open arms and that was cool. And I think the startup world in general, I really am still fascinated by. But one thing I learned was I probably want to be…to create it myself. I have so many skills at this point and I have a way of working where actually startups aren't that different from big tech companies. If you have a boss, the boss is still the boss and what their vision is and how they want to do work. That is the way in which you have to do work. That's not a bad thing. And it wasn't even bad how Riverside did it. It just at this time in my life, I was realizing that's not what I'm looking for. Like, I was actually trying to get away from that sort of, I don't know, like company-first mindset. I want to build something. I want to build something. I don't want to push forward something that's already been built.
Maurice Cherry:
Yeah, I mean, that sounds like a natural progression, though. I mean, going from these larger companies to smaller companies, but you're gaining more and more experience just as a designer, as a person, you're just gaining more experience. So I feel like that's a natural progression.
Maya Gold Patterson:
Yeah, I hope so. It's a messy journey. I think it's even messier now that I've pulled the plug on big tech, apparently. But I think it's going to shake out to something really beautiful, hopefully.
Maurice Cherry:
I think it will. I mean, one of the beautiful things about this show and having done it for so long with these conversations, it can kind of show people that your career path isn't always a linear thing. Like, it can have ups and downs and highs and lows, et cetera, as long as you kind of at least have a sense of what it is you want to do and where you're going. And it sounds like you've kind of weathered that in your own career.
Maya Gold Patterson:
Yeah, 100%. Oh, man, you hear it when you first start out. One of my best friends who originally was just a colleague of mine, she just would always tell me, "your path and your journey is your path. In your journey, you make the decisions that are right for your career." And at first you're like, "oh, yeah, of course." And you kind of can get taken away in the career paths that these companies have sort of set out. Like IC 4, 5, 6, 7, 8, then you go into VP and then you go into C-suite, or you can start your own. There's these very set paths of what success, quote unquote, should look like. And they're attached to money and they're attached to potentially notoriety and all those things. And what I found myself doing was going through that path, making a couple of choices that were uniquely Maya, but not enough. Not enough of those uniquely Maya choices and ones that only I could answer.
I think, you know, you really have to put in the hours and the effort. Like, the last decade of work was really important to get me to where I am today, where I feel comfortable being comfortable and confident being like, "actually, it's a no right now. Right now I need to go do something different." And I believe in what that difference is. And I have the skills to go approach that difference and turn left on this path instead of turning right, even though right is maybe what everyone else would naturally say I should go. And I think when people are able to do that — and what you and I were talking about a little bit earlier — was just like, I think a lot of us, a lot of millennials, and definitely people, you know, and other generations, too, are just kind of waking up and realizing, like, "oh, I don't know if I want to do this path in the way in which it's been laid out for me. I don't actually know if I believe in this work for 30 years and then get to go do the thing that I love to do or that I want to explore within myself. I don't even know if I love to do it because I haven't been able to do it." Do I want to wait until I'm 60 to do that? Do I need X amount of money to be able to go do that? I think what I've been doing, what I decide to do, is figure out what those constraints are that I've applied to myself; what I'm missing to be able to go and do that self-exploration through my career path. I don't know. And then see, I guess, where the cards land after it. I'm now not willing to wait until I'm 40, 50, 60, I guess, to go figure it out. Like it needed to happen now. That's what I learned.
Maurice Cherry:
So when you look back at kind of the experiences that you've had, you look back at your career, and I would say even, like, looking at what the current landscape is now in tech and design — I should say we'll put tech and design together — what do you think it means to be a designer these days?
Maya Gold Patterson:
What does it mean to be a designer these days? I feel like designers are typically multidisciplinary, like the best designers are, but there is a singular part of their design skills that they can get paid to do or paid really well to do. And so we kind of lean into that. But I've seen people, whether they're product designers or really honestly, outside of product designers, like interior designers, stylists, just creators in other ways. I've seen when they leave their corporate structure, and they just take that bet on themselves because they've put in the time and the work and gotten the network and gotten the resources that they need to go do that, amazing stuff blossoms.
So what does that mean for design? I think design is still messy. As messy as it was back in the day, it's still messy now. Yes. We have more understanding as an industry of maybe the different types of designers, like what exists and what types of design work we need. But we're not yet good at helping designers blossom in a variety of design skills. Like, are you going to be a tech designer? Are you going to be a graphic designer? Are you going to be an agency designer? Are you going to be a fashion designer? It's very limiting. There are people that push outside that box, and what I assume is happening is they're finding some interesting happiness and making stuff that can be really impactful on the world in a unique way. I'm kind of hopeful that that same thing happens to me. I don't know if it's actually their reality or not, but that's what I'm interpreting.
Maurice Cherry:
Are you where you kind of want to be at this stage in your life? Maybe that's an easy question. I don't know.
Maya Gold Patterson:
Yeah, I am, actually. That's why I think I was comfortable walking away, right? And what does that mean?
So for me, honestly, since I was a little girl, I knew that I wanted to be successful and that meant money and being able to do whatever I wanted to do. So having the financial means to be able to do whatever I wanted to do, have a loving partner, have a family, probably. And so by choosing this career path and then going all in on it and having a lot of luck along the way, I was able to sort of achieve enough to be able to check the boxes on a lot of my childhood dreams. And I think because that happened, I'm now in this state where I'm like, "so then why am I still doing that? Why am I still in the rat race in that way?" One good answer is I need healthcare. My family needs healthcare. But honestly, again, we tucked away a good amount of money and it's not enough for us to just retire retire, but it is probably enough to stop, get out of the rat race, look at it from a different vantage point and maybe go invest in ourselves or myself. Me and my husband are both on our self-employment journey now, and kind of see where it shakes out.
And corporate America is always going to be there. That's like the backbone of this. You know, I don't know if I'll be able to enter back into big tech shiny roles when I'm done with this self-exploration, but I'll be able to feed my family. And I think being able to distance myself from the keeping up with the Joneses mentality enabled me to sort of make that call. And a good example of this is like, me and my husband bought a house and that was like a really proud moment for us. And I remember one of the things that happened after we bought this house was like, a lot of people were like, "oh, this is your starter home. You're going to move into a bigger house immediately."
Maurice Cherry:
Wow.
Maya Gold Patterson:
I know! And they didn't even say it coming from a bad place at all. At all. I understand why they said that, but I just was like, "wow, shouldn't we just be satisfied with what we have?" Because I immediately started thinking like, "okay, yeah, I need to go get like, a bigger tech bag so then I can go get the bigger house." And I'm like, "I don't want the bigger house." Like, I have enough house problems. I have enough house problems with what I have. And I like my home. I like designing my home. Like, I don't need more. So because I'm in this space, I'm like, okay, so then I don't need a job that has these super high dollar signs attached to it and benefits and stuff. Like, maybe I will in the future. Maybe my son or myself or our health will require it. Okay, then we'll saddle up and go do that. But if right now my family doesn't need it and it doesn't bring us ultimate joy, then I'm not doing it. I'm not going to do it.
Maurice Cherry:
I'd be interested, like even, you know, I think you've sort of alluded that you were kind of taking a year off in a way — I'm using air quotes here — but you may not even want to go back into big tech after that. I'd be interested just to kind of see what your priorities are at that point.
Maya Gold Patterson:
Me too. Yeah, I leave the door open on big tech just because I know myself and I know also how beneficial big tech can be when you need it, and maybe there'll be a right time and right place for it. But this year for me is definitely not going to be a sabbatical. I actually don't want that right now. I think I've done a lot of resting and rebirthing and actual birthing over the last two years. I'm just, like, ready to go after it. Me and my husband talked about it actually yesterday. I want to balance my time really well, where we're explicitly saying, "okay, if no money comes in, that's scary, but okay, we're just going to do that. That's fine." If you're spending your time investing in your passions, that maybe could lead to making money. And then so, like, the first six months, I'm hoping is just investigating what I like to do, how far I can go with that sort of sorting out can it make me any money, and if so, how much? Okay, out of those five things that I might want to do and could maybe make me money, let me pick one that actually, like, is drawing me. And now if I really invest all my time there, what would happen? That would be maybe the next six months. Can you tell, like we're type A, so we're planning already. Very structured, in a very structured way, but that's kind of how I see it going, is like, I want to go and I want to maybe reopen up my vintage shop. I want to maybe go and start some stuff with my husband. I'm going to do some design advising on the side because I'm interested in that and I have friends building cool stuff and I know a lot now, so maybe I can be helpful, explore all of that, see what feels good or not. I can say no at any time because I'm not beholden to anyone but myself and my family. And then hopefully success to me would be like, by the end of the year. I'm not rich or anything at all, but maybe I found a business that just speaks to me or is mine and I'm loving and also could earn enough for us to continue letting me walk this path. That would be incredible if that happens, but I don't know if it will.
Maurice Cherry:
Well, there's one project that you started recently called Recshop, is that right? Tell me about that.
Maya Gold Patterson:
Oh, man, that was a really cool project with my brother. So I love all things vintage, so I love vintage clothes, vintage cars. My dad was and still is as a DJ. He was, like, a DJ in the 80s. So he spun vinyl and we always grew up with a ton of vinyl in our house. And recently me and my brother have been getting into it and we decided to open up a record shop. Honestly, it was just like a creative passion project to have. And I think after shutting down my clothing shop, I was looking for that again. Quickly we realized the used record shop business is just not a business and it just wasn't sustainable. And I had just had a baby and it was just like too much. So I think I want to do more of that type of stuff, though, because it teaches you so much. I learned about that business and there's unique problems for the customer in that business. That was a learning, and even just what I enjoyed about it or didn't. And it was a cool outlet. Like, we got to design a brand and a customer experience that was all about music and curating these really important pieces of artwork to the American music landscape. We got to curate that sort of stuff for people; that was really cool. And so maybe I do a couple more things like that that sort of get me closer to understanding what my actual purpose is.
Maurice Cherry:
What do you want your legacy to be? And again, I feel like asking this now is maybe a bit premature because you're right off the heels of quitting. You've got this freedom. The rest of the year has opened up to you. But have you thought about that?
Maya Gold Patterson:
I had not thought about that until you asked it a little bit before the podcast. But it's such an important question. I do know from a gut sense what legacy for me, and I think my husband shares this, but one of the drivers of me quitting and quitting tech for a little bit was just I want my legacy to be the imprint that I have on my son in the type of woman I'm proud of and he's proud of me for being. So I want him to see that he can make radical choices that are okay and can be honored and enable you to be your best self. And best self means like, showing up as a better partner, a better mommy, a better…just individual in general, making choices that go against the grain if it means it's right for you is okay. That's the type of legacy; like him approaching those intersections of life head on and not being scared of that and really having that sort of gut sense of like, "no, this is right for me. I'm going to try that. I'm going to work hard. I'm going to go try that. I'm going to go do something kind of crazy and feel good about that because I know it makes me a better man." That's the type of legacy that I think about. And if I leave some cool projects in my wake as I do that, that'd be awesome too.
Maurice Cherry:
Well, I feel like that's a good place to wrap up, but I guess before we do that, is there anything that you wanted to talk about that I didn't ask you about?
Maya Gold Patterson:
No. I think though, if anyone's doing some cool work in any cool work, honestly, I'm obviously open. I have some free time, believe it or not. So I guess I would just share that. Maybe I'll leave my email for people to reach out directly if they're working on anything cool, especially any cool collaborations in the vintage space, any cool design product startup stuff. I'm just here to sort of understand what people are trying to do and see if there's some synergy, and if not with me, then maybe with somebody else. So I am open and more accessible than ever, I would say, right now. And yeah, just leave that.
Maurice Cherry:
Okay. Where can people find you online?
Maya Gold Patterson:
I know that's a good question because I kind of am off socials, but my accounts exist. So I'm on Twitter @mayagpatterson, and then I'm on Instagram @mayapatterson. I'm not super active there. Maybe I'll become more active. I don't know. We gotta see, but usually there.
Maurice Cherry:
I feel like we're sort of at this time where people are maybe trying to wean themselves off of social media.
Maya Gold Patterson:
Yeah.
Maurice Cherry:
I don't know if it's…well, I think what it is, honestly, is that Twitter has lost its damn mind. And then all these other Twitter clones kind of popped up, and folks are like, "oh, well, now I'm on Threads, now I'm on Spill, now I'm on Spoutible," and I'm like, I'm not going to be in six different places. I'm going to wait like a year and see if any of these still exist. And then maybe I'll see like, okay, if I decide to migrate to somethin, because people have asked that about Revision Path. They're like, "well, why isn't Revision Path on Threads?" I'm like, "well, I'm squatting on an account, but I don't think I'm going to ever really use it." But we'll see how things work out.
Maya Gold Patterson:
I know. It's interesting. It's in a really interesting space. I don't know where it's going to net out. I think because I've worked in social media now for a bit, I know that it's not good for us. I know mentally it's not good for us. And so that's why I had to make the call for myself to quit smoking, which is like quit social media. Realistically, when you have a small business like you do, or any sort of project, using social media is really one of the best tools you have to get your work out there and make connections and stuff. So I think now I'm going to have to probably re-investigate my Instagram or something like that. But yeah, it's just yuckily…I don't know, it's just not good for us to be consuming people's lives in that sort of way that frequently. And I know I feel much better since I've been off. And when I do go on, it's like through my desktop for like five minutes. I don't think that I'm going to be on Twitter for much longer, which is so sad because like I said, I loved Twitter, but I don't believe in anything that's going on there. So I probably got to delete that, I guess Threads is kind of left or Spill.
Maurice Cherry:
Yeah, I'm going to just wait and see. I mean, I talked about this on another episode, but I was like back in 2006, 2007, a bunch of Twitter clones popped up and there was like Yammer, there was Pownce, there was Jaiku… there were a bunch of them. And then within like a year or two's time, they all either looked at other markets — like Plurk is, I think, huge in Taiwan — or they got bought out by a bigger company and then got closed down, or they just shut down. I don't wanna…I think the way I said it in the last interview, I said, if Elon Musk is the problem, I don't know if Mark Zuckerberg is the answer.
Maya Gold Patterson:
Oh, I know that's right.
Maurice Cherry:
So maybe there might be just an option to divest altogether.
Maya Gold Patterson:
Maybe I think that there should be. I actually have thought about this as like a potential project, but more on that later. But yeah, get ourselves out of it. You know what I've been doing though, instead of scrolling? You know what I've been spending my time doing recently?
Maurice Cherry:
What's that?
Maya Gold Patterson:
I've been going to the public library.
Maurice Cherry:
Okay!
Maya Gold Patterson:
I've been going to the public library, which is an incredible resource that is actually inspiring and gives you a lot of content for free that is not destructive to your mental wellness and health. And it's been so…I like go there regularly and check out books and I spend so much time reading now, it feels really nice. I would encourage people to do that.
Maurice Cherry:
You heard it folks; support your local library. Maya Gold Patterson, thank you so, so much for coming on the show. One. It's just great to have you back on the show, but then also just to have seen your glow up over the years, to see how you have grown as a person, as a designer, I mean, I'm going to be really excited to see what is next for you. And I'm so glad that you were able to come on the show, especially on the heels of such a big life change, to talk about sort of what that means in the greater context of your career and everything. So thank you so much for coming on the show.
Maya Gold Patterson:
I appreciate oh, thank you, Maurice. And thank you for creating this safe space. I mean, I am so happy. Like, you're essentially the first place that I get to even share this news with. So just thank you for that and being always so warm and open, keep doing what you're like. Your type of energy is what this world needs.
Maurice Cherry:
Oh, thank you. Thank you.
Brevity & Wit is a strategy and design firm committed to designing a more inclusive and equitable world. They are always looking to expand their roster of freelance design consultants in the U.S., particularly brand strategists, copywriters, graphic designers and Web developers.
If you know how to deliver excellent creative work reliably, and enjoy the autonomy of a virtual-based, freelance life (with no non-competes), check them out at brevityandwit.com.