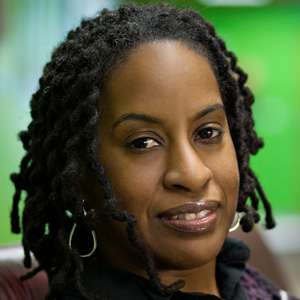 Atlanta is a city full of possibilities, and Lisa Babb is the kind of person who not only sees them all, but encourages others to see them as well. As an educator, Lisa teaches the next generation of designers that there is room for the table for them in this industry. And as assistant director at Museum of Design Atlanta (MODA), she also helps bring design and art into the local community.
Our conversation started off with a closer look at MODA and talking about how Lisa got her start as a designer and what eventually drew her to Atlanta. From there, we discussed the state of the design community here in the city, as well as how design education has changed over the years. If you're ever in Atlanta, head on down to MODA and say hi!
---
Did you like this episode? Get special behind-the-scenes access for just $5/month!
---
Revision Path is sponsored by Facebook Design. No one designs at scale quite like Facebook does, and that scale is only matched by their commitment to giving back to the design community.
Revision Path is also sponsored by Glitch. Glitch is the friendly community where you can build the app of your dreams. Stuck on something? Get help! You got this!

Revision Path is brought to you by MailChimp. Huge thanks to them for their support of the show! Visit them today and say thanks!