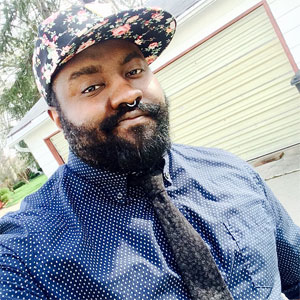 Larrie King has a really interesting vantage point in the design community. As an assistant professor of design at Kent State University, he teaches the next generation of designers to take on the challenges of our ever-changing world. And as creative director of Glyphix Studio, he oversees projects and keeps clients happy. It's the best of both worlds!
We spent a good bit of our conversation talking about design education and how he manages both of his roles at KSU. We also spoke on diversity in the design industry, his design influences, and his current work with Lifewater International. Larrie's message of inclusion is really important for designers everywhere, and I'm glad to speak to someone that's really doing the work and paving the way for the future!
---

---
Revision Path is sponsored by Facebook Design. No one designs at scale quite like Facebook does, and that scale is only matched by their commitment to giving back to the design community.
Revision Path is brought to you by MailChimp. Huge thanks to them for their support of the show! Visit them today and say thanks!