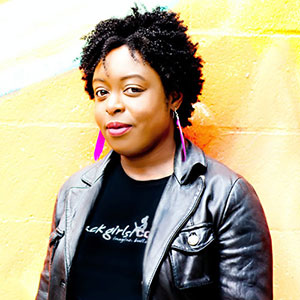 Kimberly Bryant is a force of nature. As the founder and executive director of Black Girls Code, she has been a tireless advocate for increasing the number of women in STEM fields through mentorship, workshops, and networking opportunities for young and pre-teen girls of color. The mission: introduce programming and technology to a new generation of coders who will become builders of technological innovation and of their own futures.
But I wanted to go a bit beneath the surface and learn more about Kimberly Bryant herself. We did talk a lot about diversity in the tech fields and how Black Girls Code also embraces the STEAM movement, but we also talked about her own path to success (and where she wants to go in the future). It's a really great interview with someone who is a real game-changer in this industry. Enjoy!
This episode is sponsored by:

How many of you out there squirm at the thought of networking? Same here. We're people persons over at Betwixt and desire a more organic method of growing a design business. We believe the key is relationship. We've created a free program for folding connection into your business, one person at a time.
It's a 21-day challenge based on the principles we'll be teaching in Cultivate, a course on developing meaningful relationships for the indie designer. All those who complete the challenge will receive the full course 100% for free. One of our principles of connection is to find a small but sustainable way to be truly generous. We want everyone from seasoned entrepreneurs to newbie freelancers to have access to the Cultivate course.
Learn more the Cultivate method at http://betwixt.is/teaching/
Betwixt — The Applied Art of Connection. We help women in design connect with their people.
---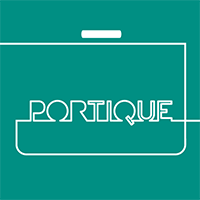 Portique (pronounced por-'tek) is a portfolio review initiative designed to expose multi-cultural students pursuing design-related careers to design professionals who mirror their cultural and ethnic identity. Our reviewers provide direct feedback to the student on current industry standards, best practices and design resources. These reviews give design students an opportunity to sit side-by-side with a professional from a similar background to have their work reviewed, discuss career options and help cultivate the talent of young designers.
Portiques will be given on Saturday, September 13 between 11am and 5pm at the Creative Control Fest, in Columbus, Ohio. Register today to schedule your review. If you are unable to attend, please like our Facebook fan page so we can notify you for other reviews later this year.
Students: Bring your best work and show us what you can do! Let Portique help you build the portfolio that will help with your job search and prepare you for the journey of a career. Meet with area industry professionals to hear constructive feedback on your in-progress work, build your network, get valuable career advice and gather insights to prepare for interviewing.
---
Help Support Revision Path
If you like this episode and want to support the show, visit us on Patreon and become a patron!
---
Revision Path is brought to you by MailChimp. Huge thanks to them for their support of the show! Visit them today and say thanks!