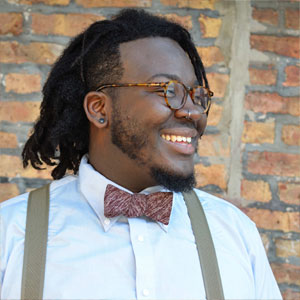 James and I first crossed paths back in August at Weapons of Mass Creation Fest, and I was so glad to talk at length with him!
A self-proclaimed "designer by trade and artist by practice", James has managed to skillfully balance his digital design work with his artistic practice to create really meaningful work. Along with this, we discussed his work with a few Chicago-area artistic collectives as well as his current t-shirt campaign that helps raise money for organizations supporting the Ferguson community. Powerful stuff!
---
Help Support Revision Path
If you like this episode and want to support the show, visit us on Patreon and become a patron!
---
This episode is sponsored by:

James Turnbull is VP of Engineering at Kickstarter and the serial author of technical books on topics including Docker, Logstash, Puppet, systems administration and security.
Follow him online on Twitter.
---