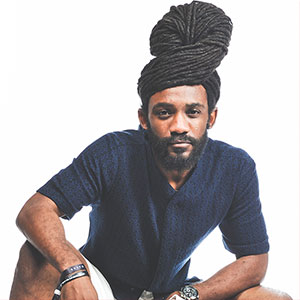 I'll never forget what Ian Davis told me when I first spoke with him: "I'm here to serve the creative community." As a results-oriented creative problem solver, Ian heads up the consulting firm Age of the Creative and helps creatives of all kinds with handling their business affairs and get more opportunities.
Ian and I talked about his background working with some of the world's top ad agencies birthed the idea to start his own business, walked me through a typical day, and shared how the power of community has transformed his life. If you're a creative looking to take your presence to the next level, then Ian Davis is the man!
---
Did you like this episode? Get special behind-the-scenes access for just $5/month!
---
Revision Path is sponsored by Facebook Design. No one designs at scale quite like Facebook does, and that scale is only matched by their commitment to giving back to the design community.
Revision Path is also sponsored by Glitch. Glitch is the friendly community where you can build the app of your dreams. Stuck on something? Get help! You got this!

Revision Path is brought to you by MailChimp. Huge thanks to them for their support of the show! Visit them today and say thanks!