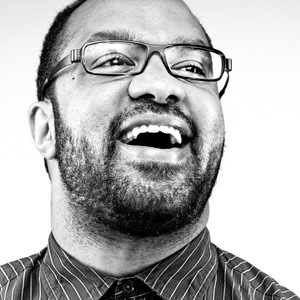 Forest Young is the global principal and head of design at Wolff Olins, and let me tell you…he's a busy, busy guy. Whether he's serving as a design critic at Yale University (his alma mater) or or overseeing award-winning design projects, Forest brings a high level of observation and specificity to his work.
We start off talking about one of Wolff Olins' recent award-winning campaigns Dotdot, and that spurred a discussion about the ethics of bleeding edge future design, and even access to meaningful design criticism through education. One thing Forest says is that dream projects are never in the wrappers you expect them to be, and I totally agree with that. If you're looking for a really deep conversation with someone at the top of their design game, then you'll enjoy this week's interview!
---
Did you like this episode? Get special behind-the-scenes access for just $5/month!
---
Revision Path is sponsored by Facebook Design. No one designs at scale quite like Facebook does, and that scale is only matched by their commitment to giving back to the design community.
Revision Path is also sponsored by Glitch. Glitch is the friendly community where you can build the app of your dreams. Stuck on something? Get help! You got this!

Revision Path is brought to you by MailChimp. Huge thanks to them for their support of the show! Visit them today and say thanks!