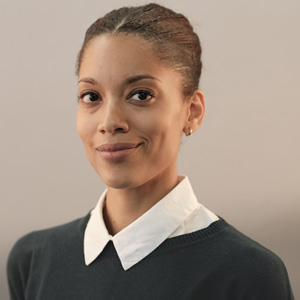 Our international design series continues here on Revision Path, and our next stop is Zurich, Switzerland! Meet Courtney Pinter, a multidisciplinary creative who currently works as a senior creative at world-renowned flavor company Givaudan. Courtney is originally from Chicago, Illinois, but has been in Zurich for several years now, so I was really excited to learn more about the Swiss design scene from her.
We started with a brief look at what it's like to design at a company like Givaudan, and she told me how her previous work at Tampico helped prepare her for this work. We talked about the change in design sensibilities due to location, the biggest challenges she's faced since moving there, and Courtney shared some powerful advice for designers who want to follow in her footsteps. Courtney is proof that instead of looking for examples in others, you can be the example in your own life!
---
Revision Path is sponsored by Facebook Design. No one designs at scale quite like Facebook does, and that scale is only matched by their commitment to giving back to the design community.
Revision Path is also sponsored by Glitch. Glitch is the friendly community where you can build the app of your dreams. Stuck on something? Get help! You got this!

Revision Path is brought to you by Mailchimp. Huge thanks to them for their support of the show! Visit them today and say thanks!