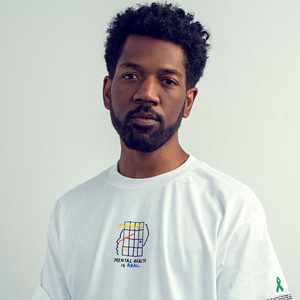 Like several guests I've had on the show, I knew of Brandon Breaux's work before I even knew who he was! He may be known best as the artist behind the mixtape covers for Chance the Rapper, but Brandon's art spans much further than that. And no matter how far his art takes him, he always represents for Chicago.
Actually, Chicago is where our conversation began! We talked about the local design scene and how he feels being a part of it as his profile has grown, and from there Brandon told me about his creative journey through a few schools before settling into the projects he does now. He also shared some of his artistic influences, and gave some insight on his creative strategy and why mental health awareness is such a huge factor in his work. There's no telling where Brandon's work will take him next, so keep an eye out for him!
---
Did you like this episode? Get special behind-the-scenes access for just $5/month!
---