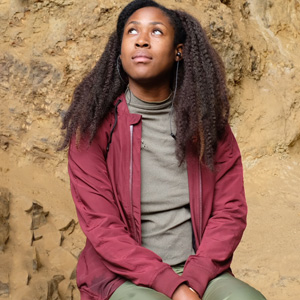 Analise Cleopatra is living proof that sometimes the things that you are seeking may take you on another path. I first learned about Analise through a reality show on YouTube called Lace Up: The Ultimate Sneaker Challenge, so that's where we started off our conversation, and she shared how she first got into sneaker design, and what it was like studying and working at Pensole Footwear Design Academy (as well as what it's like to be on a reality TV design show).
From there, Analise talked about what's happened since the show last year, including preparing for an artist residency, painting, writing, and even film making! While Portland is where Analise calls home for now, I have a feeling her talent and keen eye for design will take her all over the world. Learn more about her in this week's interview!
---
Revision Path is sponsored by Facebook Design. No one designs at scale quite like Facebook does, and that scale is only matched by their commitment to giving back to the design community.
Revision Path is also sponsored by Glitch. Glitch is the friendly community where you can build the app of your dreams. Stuck on something? Get help! You got this!

Revision Path is brought to you by Mailchimp. Huge thanks to them for their support of the show! Visit them today and say thanks!