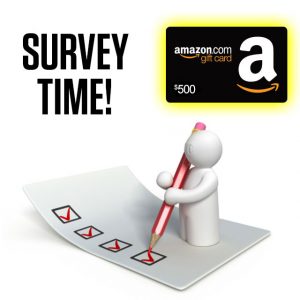 It's April, so it's time once again for our annual audience survey!
We have grown so much over the past year, and we want to learn more about you, our listeners and readers! Give us your honest feedback; it really lets us know what you want, what you don't want, and how we can make Revision Path better.
Just head on over to revisionpath.com/survey and fill out this year's survey. It takes about 5-10 minutes, and — because this is our fifth anniversary — you will automatically be entered to win a $500 Amazon.com gift card when you're finished!
Take our 2018 Audience Survey!
This survey will close on midnight ET on April 30, 2018, so don't delay. You'll be helping us out a ton, and you'll be in the running for that gift card! It's a win-win!
Thank you for your feedback!