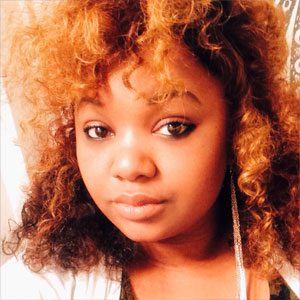 For Revision Path's 100th interview, I had the opportunity to talk with design powerhouse Sarah Huny Young. Huny's portfolio speaks for itself, and she's done next-level design work for big entertainment brands like VIBE Magazine and BET. Currently, she's the founder of Supreme Clientele, a design agency in Pittsburgh, PA that has done work for award-winning websites like VSB, Soulbounce, The Curvy Fashionista, and the Women's Freedom Conference.
Our conversation touched on so many things — entrepreneurship, the design process, visibility, mentorship…you name it. You'll just to settle in and press play and soak it all up. It's truly one of the best interviews I've done to date, and I'm so glad to have the chance to talk with one of my personal design heroes. Here's to 100 episodes of the Revision Path podcast!
---

---
And of course, much thanks to Creative Market, a marketplace that sells beautiful, ready-to-use design content from thousands of independent creators around the globe.

Revision Path is brought to you by MailChimp. Huge thanks to them for their support of the show! Visit them today and say thanks!